June 5, 2014
What's there to do in Cambridge Wisconsin?
Posted by: Duke
Cambridge Wisconsin Itinerary*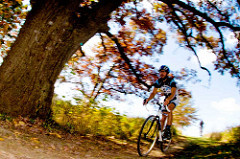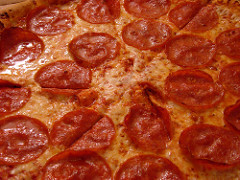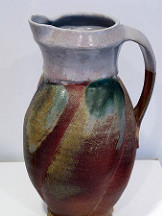 First Evening
Schedule a relaxing massage with Essential Touch or Massage by Sydney
Soak in a warm tub
Read about the history of the area from local authors
Day 1
AM
Savor the breakfast packaged with your room
Hike or bike the Cam-Rock Trail
Enjoy a mid-morning beverage at the Daily Grind
Tour the Matt Kenseth Fan Club
Schedule a manicure or pedicure at A Box of Fluffy's
PM
Grab lunch at The Cam-Rock Café followed by ice cream from the Daily Grind
Browse the 1906 Cambridge Historic School Museum
Enjoy quiet time on the front porch
Treat yourself to a special wine tasting at Katy's Corners in Cambridge or Lewis Station in Lake Mills.
For supper, choose carry-out, delivery or enjoy a walk to the Keystone Grill in Cambridge or 1855 in Cottage Grove for casual dining.
Sip wine you've purchase from the Cambridge Cooler or the Piggly Wiggly on the front porch.
Select and enjoy a movie from the Inn's DVD library
Day 2
AM
Leisurely enjoy the breakfast that accompanies your room
Take in the Cambridge Historic Walking Tour
Relax with a mid-morning drink and snack from Cam-Rock Café.
Shop the unique stores in Cambridge: Clothing, Jewelry, Norwegian specialties, Folk art, etc.
PM
Energize your body with a wrap or soup from the Daily Grind
Walk or ride to Lake Ripley Park. Bring your suit and your Frisbees for 9 nets of disk golf! Check at Cam-Rock Café for what you need before going to the park.
Schedule a tour of a pottery studio at Rowe Pottery or with Mark Skudlarek at Cambridge Wood- fired Pottery
Thursday through Sunday, order a Pizza from Keystone Grill (open 7 days/week), Rockdale Bar & Grill, Pizza Pit, or the Sports Page
Finish the evening with an ice cream treat from the Twisted Cone
Play a board game from the Inn's collection
A Box of Fluffy's – Elizabeth. Tel: 608-423-4399
Cambridge Historical Society and Museum* – Tel: (920) 563-9095
Cambridge Wood-fired Pottery – Mark Skudlarek. Tel: 608-423-4507
E-Mail: markskud@verizon.net
Daily Grind* – Tel: 608-423-7171
Essential Touch by Tina Langhough (Hours by Appointment) – Tel: 608-333-5934
Katy's Corners – Kristin. Tel: 608-423-3277 E-Mail: kristin@katysimports.com
Koshkonong Prairie Historical Society. Tel: 608-423-3327
Massage by Sydney (Hours by Appointment) – Tel: 608-423-9517
Matt Kenseth Fan Club – Tel: 866-878-1717
Rockdale Bar & Grill – 608-423-3323
Rowe Pottery – Tel: 608-423-3935 E-mail: cambridgestore@rowepottery.com
Sports Page – Tel: 608-423-7111
Pizza Pit Extreme – 275 W Main St, Cambridge, WI 53523. 608-423-3700
Voyagers – Tel: 608-423-4446
For a complete listing of Cambridge businesses and services, go to www.cambridgewi.com