December 8, 2014
Weddings on Wednesdays at the Oscar H. Hanson House B&B
Posted by: Duke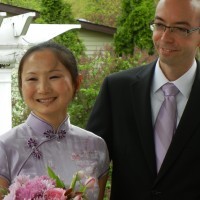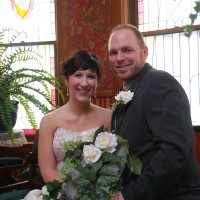 One of the most popular trends in B&B elopements is Weddings on Wednesdays. On Wednesdays at the Oscar H. Hanson House, book a room and your elopement is 50% off:
Get married at the inn by Mary the Rev and we file your license,
Receive a keepsake gift to remember your wedding day and toast with sparkling wine or juice
Stay the night and a basket of breakfast goodies is waiting outside your room the next day.
What you need to bring are your license and two witnesses. If you are really eloping and don't have witnesses, our neighbors have agreed to help out. This is truly an elopement that costs less than the price of one airline ticket to Las Vegas.
Hanson House Weddings on Wednesday also means that you can take advantage of the weekday intimacy and privacy of the inn. At midweek, the inn is quieter than any other time of the week. Relax in the solitude of the sitting room, the living room and the dining room. Toast to your new adventure together. Or nuzzle on the couch in front of the fireplace.
Weddings on Wednesdays at the Hanson House are truly intimate, truly stress-free, and truly simple.