November 15, 2013
Wedding Bells
Posted by: Duke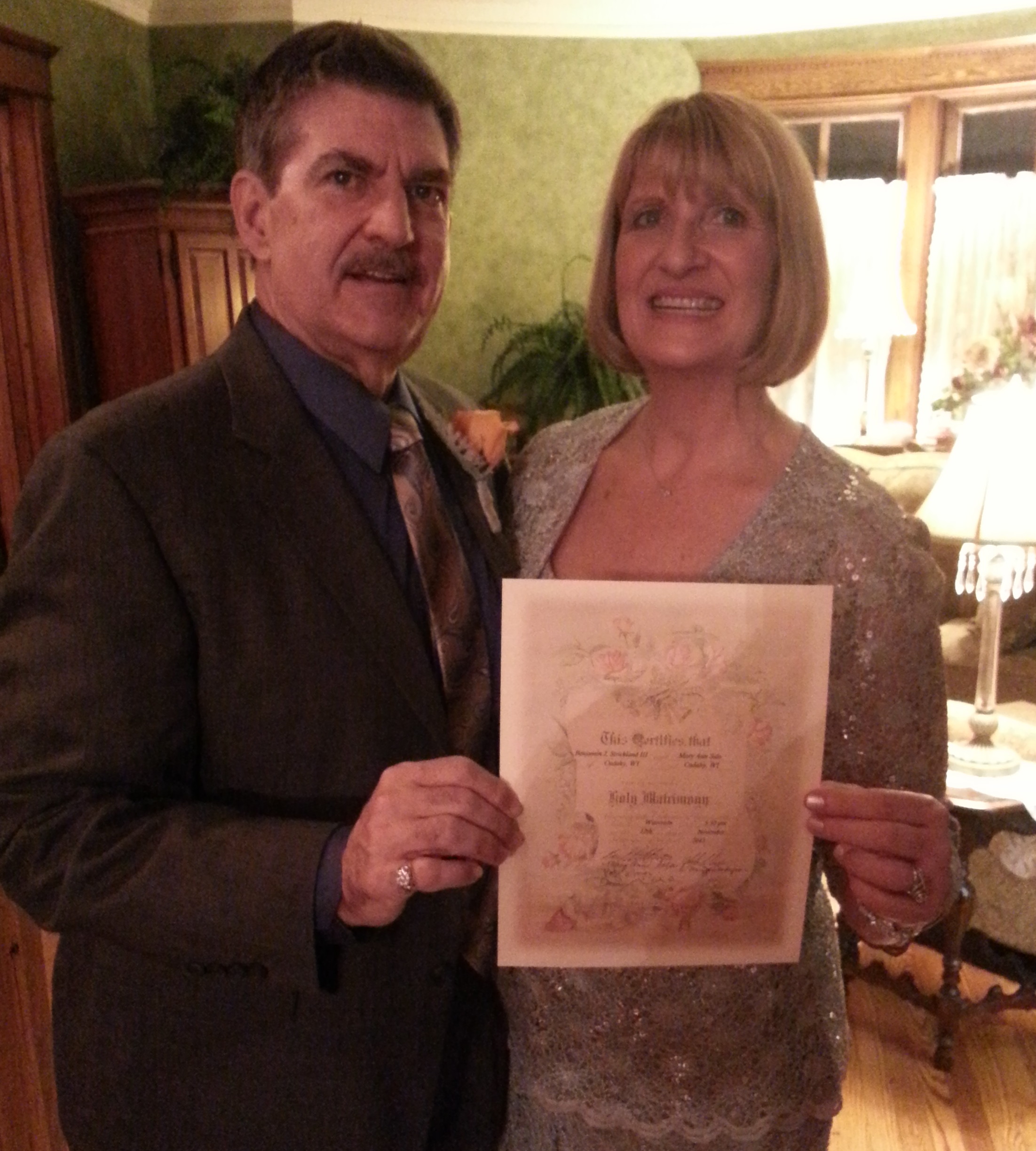 Thursday, (11/12/13) Ben and Mary Ann were married at the inn. It was just them, the Innkeepers, and Katy and Dale from Katy Daixon Photography, who are nearly newlyweds themselves.Sometimes it happens this way that couples are looking for a small, private wedding.
Special doesn't do this wedding justice. Mary Ann and Ben chose to be married in front of the fireplace in the living room with pink roses on the mantel. The bride wore silver and carried a bouquet of peach and red roses. They brought a beautiful icy blue wedding cake with chocolate swirls and a bouquet of chocolate roses and Asti. We toasted to Ben and Mary Ann and then sampled the vanilla and chocolate marble cake.
Ben and Mary Ann live in Milwaukee now, only recently moving there from Jacksonville, FL. Later that evening, they had dinner at Tornado in Madison, WI. Tornado had that vintage supper club feel they were looking for. Congratulations Ben and Mary Ann.