August 6, 2016
The Best Place to say I do
Posted by: Duke

Our services offering Elopements and Small Weddings close to Madison Wisconsin has been noticed. For the 2nd year in a row at the wheretoelope.com site we were awarded "Best of Where to Elope".
Travel Wisconsin earlier this year indicated the best B&B's to elope at, and we made that list. The Madison Visitor's Bureau has indicated the Oscar H. Hanson House B&B is the elopement center of the Cambridge area!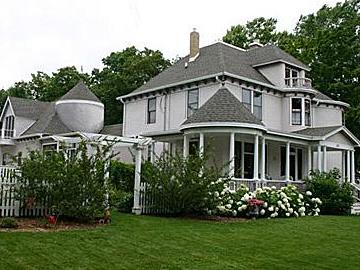 If you're thinking about eloping or wish to have a small wedding- no need to go to Vegas. Many of our brides say getting married at a 1883 Victorian is much more romantic.
Check out our packages. Based on our availability we can offer the ceremony in the afternoon or evening and most holidays!
Let us know if we can assist. Use our handy online form to get things started. We look forward to helping you with this next step in your relationship. You'll soon see why the Oscar H. Hanson House is the "Best Place to say I do."