January 29, 2017
Oscar H. Hanson House Bed and Breakfast Announces 2017 Awards for Excellence
Posted by: Duke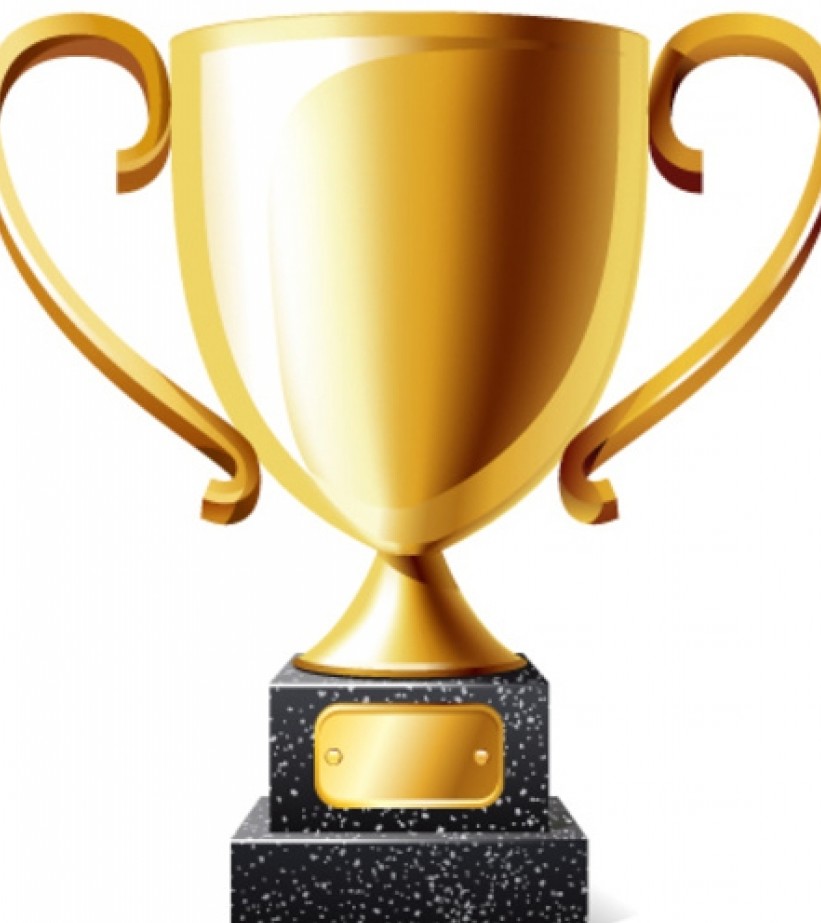 "Shop local. Shop small." We all think about it and if asked we all have a few favorite businesses we frequent because they are that good. In a small community such as Cambridge, WI where the Oscar H. Hanson House Bed & Breakfast is located, these businesses are affectionately known as "mom and pops" since they are family run. Family run businesses appreciate each and every customer so they keep the service bar high. Four of mom and pop businesses caught our eye last year-the Cambridge Winery, Ken's Keystone Grill & Pub, the Sports Page, and Lewis Station Winery-and therefore, we are proud to announce these businesses as the winners of the Oscar H. Hanson House Bed & Breakfast 2017 Awards for Excellence.
Cambridge Winery. The Cambridge Winery is new to the Cambridge landscape. Located just over 1 mile from the inn, it is a warm place to relax and collect one's thoughts. The staff is completely welcoming to our guests who treat them with kindness and respect. In fact, the staff is always smiling. We often tell our guests that the best place to dine in Cambridge is not at a restaurant, it's the winery. Their secret weapon is Executive Chef Noah Przybylski who can make a gourmet meal out of wine and any ingredient you can think of. The Oscar H. Hanson House Bed & Breakfast in conjunction with the Cambridge Winery and Executive Chef Przybylski offers our guests the Chef's Table, a multi-course culinary experience that can only be purchased with a booking from our website. This special relationship is award-winning.
Ken's Keystone Grill & Pub. Year after year the Keystone Grill & Pub provides our guests consistently high service, but this spring they raised the bar even higher. After getting married, one of our couples just wanted to celebrate by sharing a pizza. I called ahead so Eric, Ken's son, knew to expect them. Eric said, "I noticed they weren't drinking and wanted to do something special." So what did he do? He made them a heart-shaped pizza. We thought a heart-shaped pizza deserved an award.
Sports Page. Back in the day, the Sports Page was a speak-easy. Today it is THE place to gather for local sporting events. It's a bar. It's a diner. Its open 365 days/year. What warmed our hearts most about the Sports Page is how personable they are to our guests. We do lots of elopements at the Hanson House. One such elopement took place January 1. A couple in their 50s surrounded by children and grandchildren tied the knot. In scheduling their elopement, the couple completely forgot about planning a "wedding reception." So many restaurants were closed New Year's Day except for the Sports Page. Just a half a mile from the inn, the Sports Page and staff gave the newlyweds a great memory of their spur of the moment "wedding reception." The Sports Page created an award-winning memory for us too.
Lewis Station Winery. Much creativity and future planning for the inn and our lives has come out of sharing a bottle of wine and an afternoon at Lewis Station. One Saturday in December, we took some friends from Kansas City to Lewis Station who had decided to come up for the weekend. We shared tapas of kale salad, a charcuterie of meats, and bacon bones. Chefs Jason and Beth created such delectable dishes out of their tiny kitchen that our friends kept saying, "This is so good…This is so much fun." Then the Chefs brought out gluten-free Brazilian cheese puffs. It seems they always have something wonderful on hand that is gluten-free. For all the amazing wine, food, and fun produced like magic over the past year, we announce our final 2017 award for excellence going to Lewis Station Winery.
ohhanson.com