April 19, 2017
Madison Farmer's Market is Open
Posted by: Duke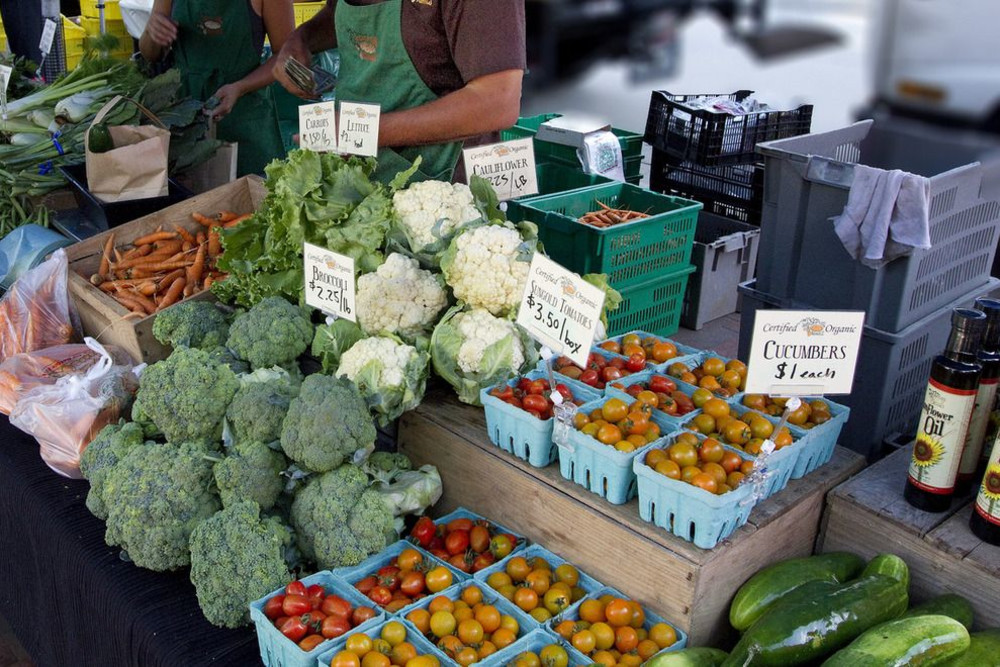 When the trees appear to have a halo of spring green, you know that the Madison Farmer's Market is open for the season. April brings seedlings, plants, spring flowers, asparagus, buffalo sausage, cheese, eggs, honey, pop corn kernels, smoked trout and meats. The bakers are there with their confections and cheese bread still warm. Some of our more travelled guests state that the Madison Farmer's Market rivals any in Europe.
Foot traffic moves counter-clockwise around the Capitol, a distance of 0.61 miles, so wear your Fitbit and walking shoes for some serious steps. We usually need to make two trips around. Some bring strollers, collapsible wagons, pull carts and backpacks to carry their booty. If you buy a snack or lunch, bring a blanket so that you can picnic on the lawn of the Capitol.
The honey man is a character. You'll recognize him as the only vendor wearing a bee hive on his head. His favorite spot is just across the street from Starbucks. It's about that time we stop in for coffee and tea.
A guest Market favorite are the cheese curds. The mix of yellow and white cheddar is freshly packaged the night before. Bite into one and it squeaks! Eat the whole package and it's a symphony.
My favorite Farmer's Market is when the strawberries arrive. Their fragrance fills the air and when you can smell them, you know they are sweet. It's always some for my tummy and some to take home. At the Oscar H. Hanson House, we use this as part of our fresh fruit starter or with buttermilk creams with strawberries. They may also find their way as the topping for French toast or in scones.
Farmers come from as far as Green Bay, rising early to pick their produce fresh to arrive by 6 am. The Market is open till 2 pm. Many farmers start to pack-up then or when they are sold out. The farmer's market runs into October when it goes inside to Monona Terrace and then essentially closed for the winter.