January 5, 2017
If you're looking for a culinary adventure...
Posted by: Duke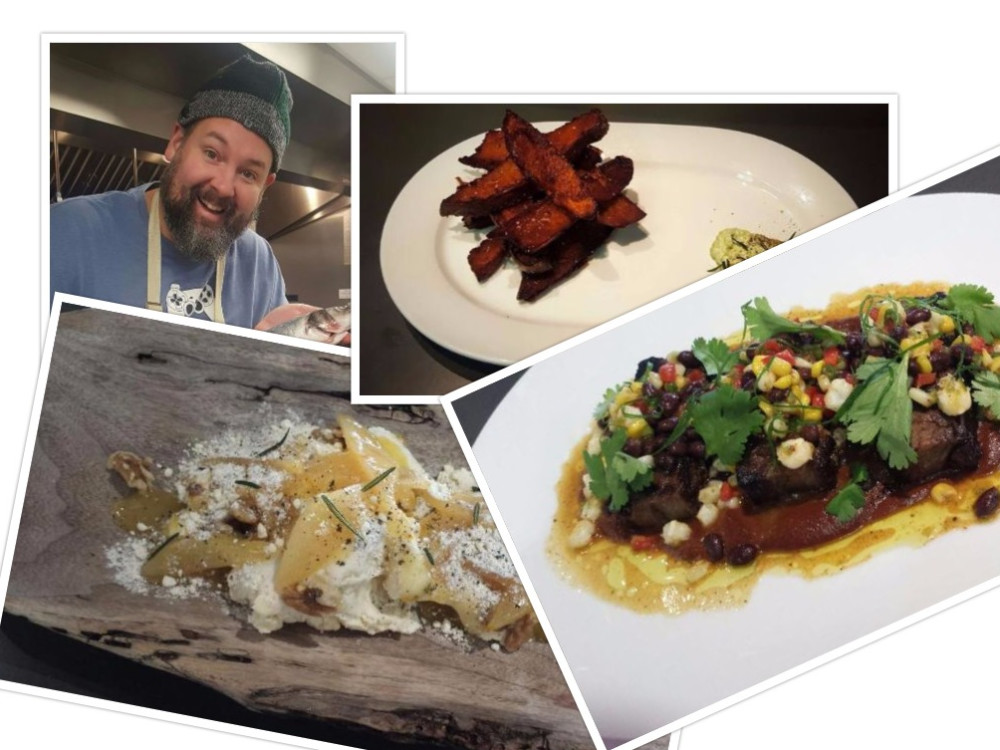 In the area around our Inn, we're fortunate to be able to offer guests many dining options. We have a couple of sport's bars, a pizza place, a farm to table restaurant and near by- a very quaint Italian bistro.
However, if you're a foodie, or open to experience new culinary items, up to now, you'd need to head off to Madison- about 30 minutes west of us.
In the middle of 2016, The Cambridge Winery which is 5 minites from the Inn, hired a new executive chef- Noah Przybylski. There's the normal wine tasting small bites menu, but he's always coming up with new items and every weekend there's some type of "Special" creation he will make.
We love calling to find out the special, and once the majority of our guests here at the inn, who didn't have dinner plans find out what he's making they'll check it out. Not only do they rave about the food when they return, but about the chef himself. Very personal and down to earth.
We've talked to Chef Noah, and the Hanson House B&B in conjunction with Chef Noah have begun to offer an add on to room reservations. It's called- Chef's table. This will be a true dining experience. You'll have the opportunity to let us know if you have any food allergies or food dislikes. But, after that- dinner will be a total surprise! Three courses, paired with wine just for you by the chef. If you consider yourself a foodie and would like to go on a great culinary adventure- Click here to see if there's availability for a room the night you'd like to stay and be sure to order the chef's table add on.
See you soon.