November 3, 2013
Breakfasts to the Room? You Bet!
Posted by: Duke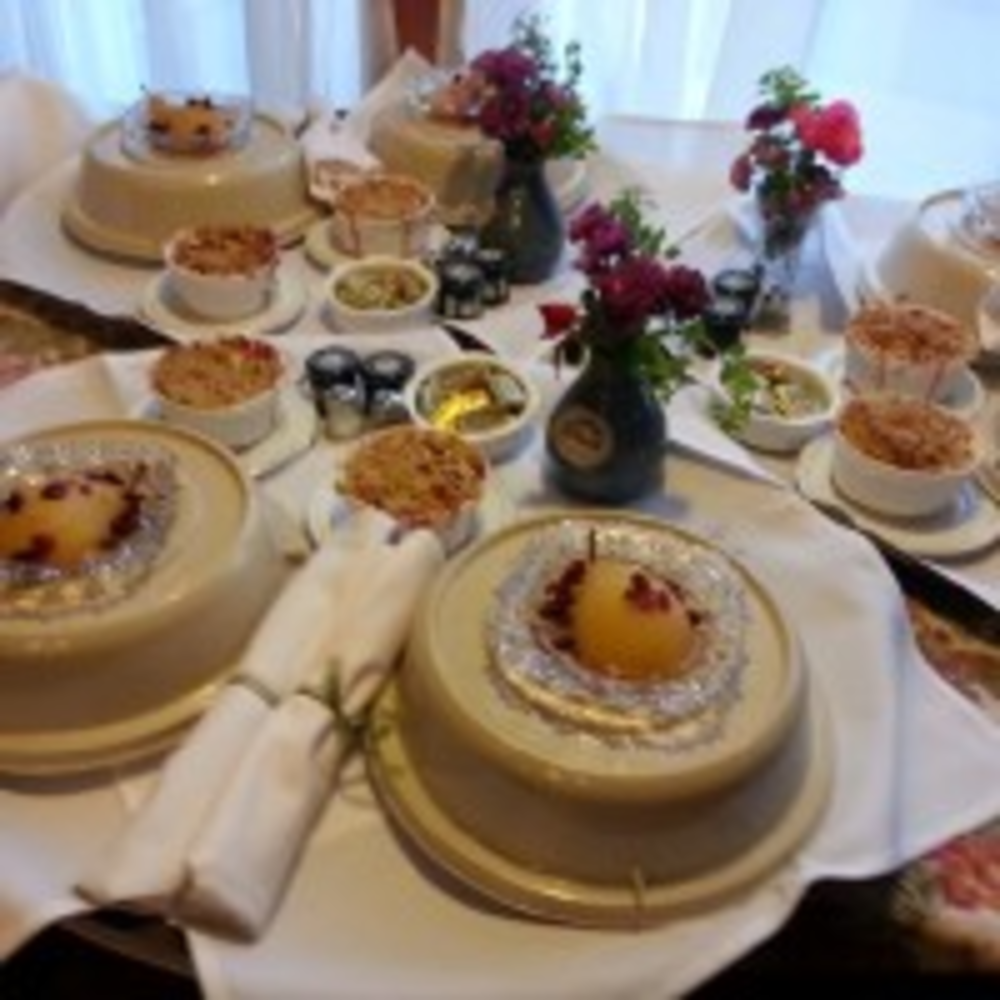 Last weekend we had a house full from mini moons to baby moons.
The house was filled with the joy. As we connected with each guest over the course of the weekend, they all said they chose the Hanson House because we deliver breakfast to the room. Why is in-room breakfast important to guests?
"I got to spend more time with my _______."
"I got to enjoy breakfast with my ________ rather than a group of strangers."
"My wife got to enjoy breakfast in bed."
"We got to sleep late."
"We got to eat breakfast in our pajamas!
In warmer months, breakfast is available al fresco on the front porch or the patio. Of course, you can still have breakfast in the dining room. Its your visit. Come join us and experience breakfast your way.
Breakfast trays ready to be taken to the rooms.

Next time you have an opportunity to celebrate, why not visit the only Bed and Breakfast in the Madison Wisconsin area that serves all room service, all the time, and does not charge extra!