December 13, 2013
A Sweet Morning Bread Like No Other
Posted by: Duke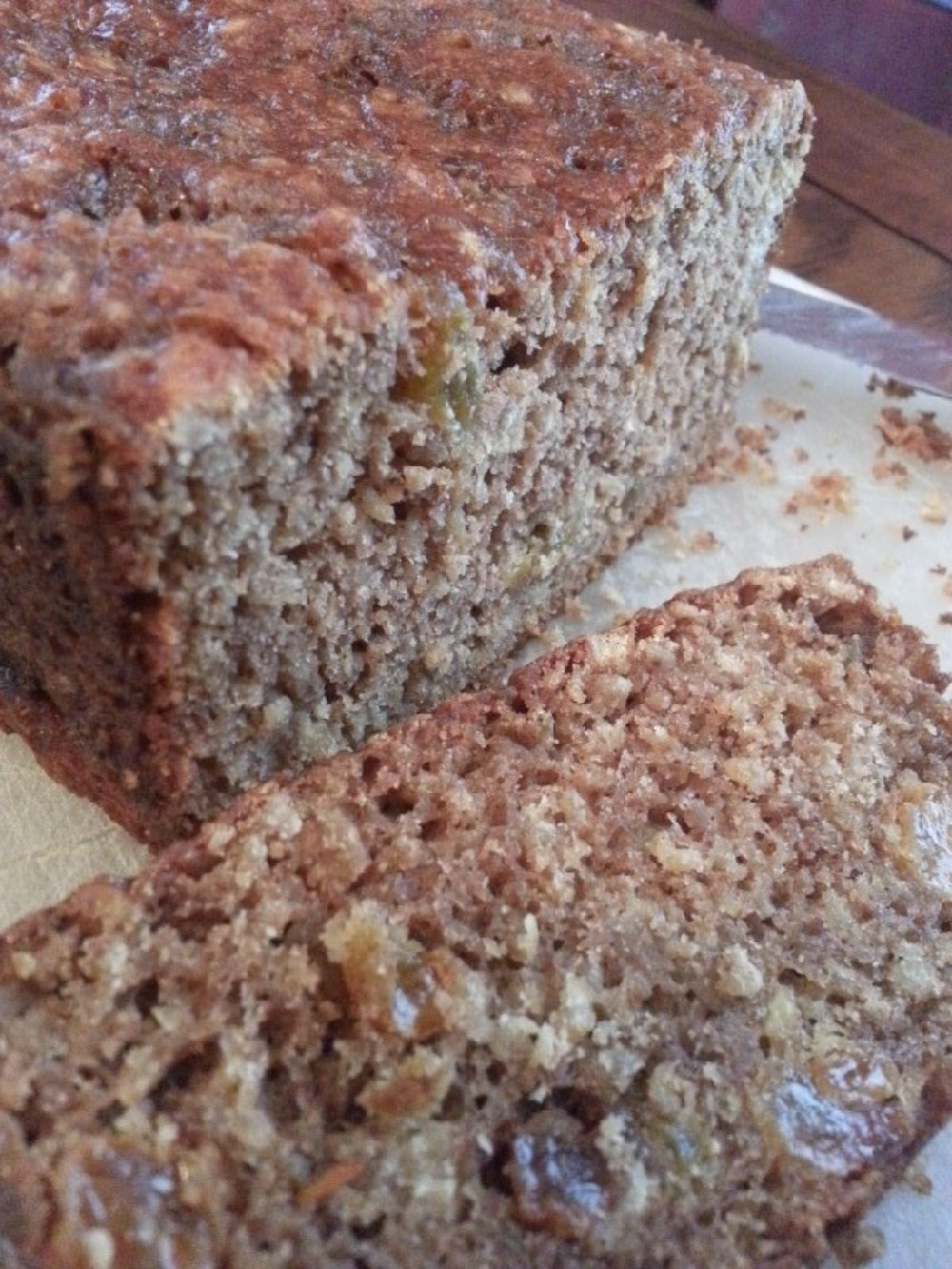 Oatmeal Applesauce Bread is a bowl of oatmeal in a loaf:oatmeal, brown sugar, cinnamon, nutmeg, golden raisins and applesauce. It stays moist even if left uncovered and the flavors marry the best overnight in the refrigerator. In Dane County and around the Madison area, it's easy to find apple orchards and a winter supply of apples from which to make your own applesauce. One such orchard is Karberg's just outside of Cambridge, WI. Oatmeal Applesauce Bread is a must serve for any brunch table.
Preheat oven to 350 degrees for a regular loaf pan or to 325 degrees for a dark or gold colored loaf pan. Prepare your loaf pan with cooking spray.
In a large mixing bowl, combine 1 ¼ cups of flour, 1 cup quick-cooking rolled oats, ¾ cup brown sugar, 2/3 cup raisins, 1 ½ tsp. baking powder, 1 tsp. baking soda, ½ tsp. salt, 1 ½ tsp. cinnamon, ½ tsp ground nutmeg, and ¼ tsp ground allspice. Make a well in the middle of the dry ingredients.
In the well, add 2 large beaten eggs, 1/3 cup canola or almond oil, ¾ cup unsweetened applesauce, and ½ cup of buttermilk.
Stir until just evenly moistened about 15-20 strokes. Spoon batter into prepared pan and if desired sprinkle EVENLY with 1-2 tbs. brown sugar. Bake for 40 to 50 minutes or an internal temperature of 190 degrees. Cool for 10 min and cool on wire rack. Serve at room temperature or wrap in plastic wrap and refrigerate for 8 hours or up to 4 days. Slices best when cold.
Let me know how you like it!!!!